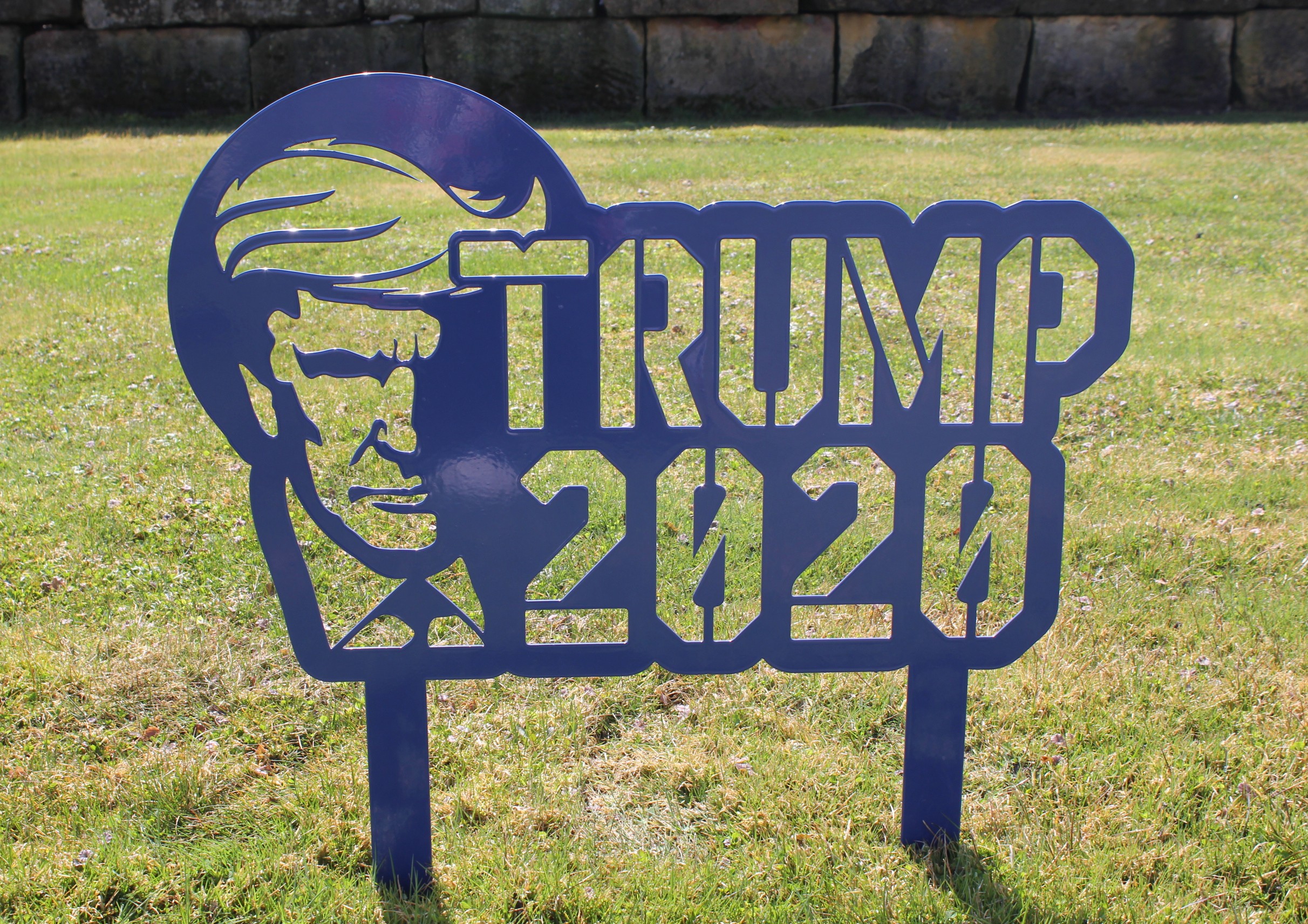 March 25, 2020
Yard signs for sale — Made on our Waterjet
Election season is upon us and we've got you covered. These Trump 2020 yard signs were made on the OMAX 60120 Waterjet machine at our Meadville facility. They are made out of powder-coated steel and are more durable than standard signs, preventing bending. The signs are available in two design variations and four different sizes.
Sizes and dimensions:
Small (face design): 14.3 x 15.5 inches
Small (hair design): 10.3 x 16.2 inches
Medium (face design): 24 x 23 inches
Medium (hair design): 20 x 26 inches
Large (face design): 30 x 32.5 inches
We also have a special edition MEGA sign (shown below) that is 72 inches wide by 46 inches tall. This sign is made of 1/16" steel (pictured as aluminum) and is not powder coated but we can obtain a quote for a powder coat, if interested. Does not include upright supports.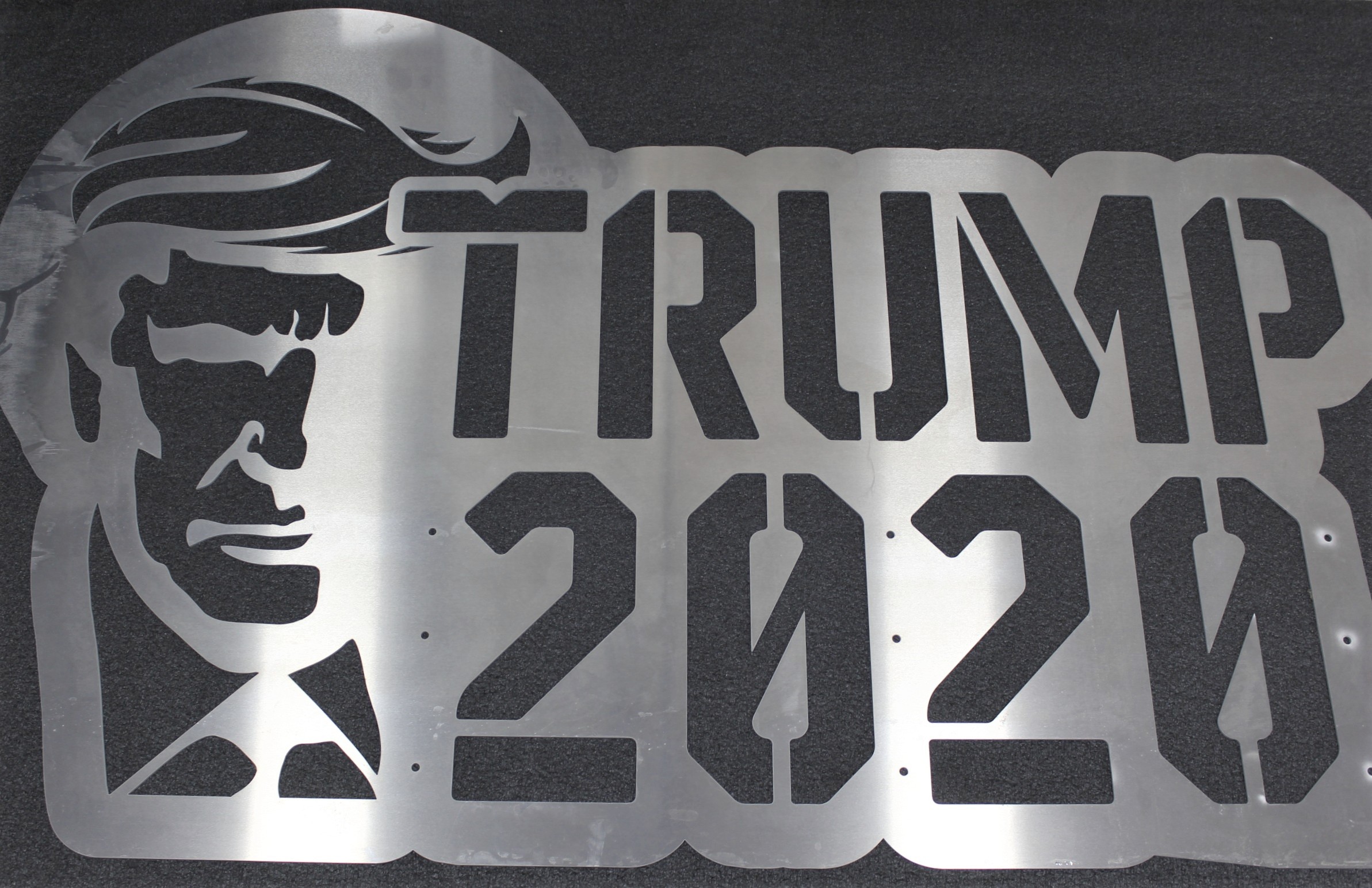 Pricing (per sign):
Small: $35
Medium: $50
Large: $75
MEGA: $250
Contact Dave Learn at (814) 724-3666 or dave@phoenixlaser.com to purchase!
Learn more about our Waterjet service here.